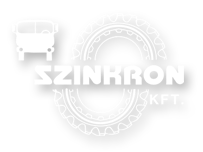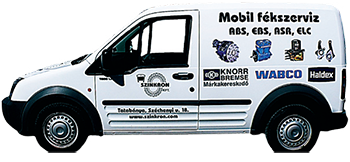 Mobile diagnostics

Our company has been operating
a mobile diagnostic service since
year 2008. Our qualified technician
is able to determine the fault at the
site specified by the client, either in Hungary or neighbouring countries, and – depending on the nature of the fault – to even clear the fault. This service makes it possible to significantly reduce downtime as the brake system only needs to be disassembled at the actually faulty part. On request, we can also hold product demonstrations at our partners' premises, at which it is possible to try out the diagnostic cases we distribute before purchase.
Szinkron Járműalkatrész-felújító és Kereskedő Kft.
2800 Tatabánya, Széchenyi u. 18. ∙ tel: +36 (34) 511 980 ∙ fax: +36 (34) 324 591 ∙ szinkronkft@t-online.hu